Welcome to Janna Hoiberg Author, Speaker, Coach
Creating a Path for the Next Generation Family Business.
Speaking

Have Janna Speak  at your next workshop, event or business gathering.
Leadership – Desire – Vision – Determination
Dazzle Your Next Conference with a Lively and Engaging Presentation by Janna Hoiberg -- A Remarkable Speaker Who Has Inspired and Delighted Audiences Worldwide!
Janna Hoiberg is a renowned international speaker, workshop facilitator, and author who has personally led thousands of business owners to success and inspired thousands more during the course of her 35-year practice. A gifted teacher and stirring presenter, Janna ignites audiences, readers, and company principals with her proven strategies to elevate communications, sales, leadership, management, and team building.
Family Business Specialist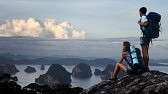 Creating a Path for the Next Generation Family Business
If you own a business that includes members of your family, you know the stresses and strains that are pulling you in every direction. There are management decisions, financial pressures, family obligations, and employee issues crowding your mind all day … and sometimes all night. How can you ever learn to master this chaos so that your revenue and relationships are both healthy?
I'm happy to tell you that there is a way forward … a path to success at work for those of you in the unique position of being in business with a spouse, sibling, parents or other relative. With the skills, knowledge, and expertise acquired through 30 years of coaching successful businesses, I can introduce you to effective strategies that help you excel in communication, sales, leadership, management, team building, and much more.  
Janna's expertise takes on that challenge of creating a path for the business to move forward and allow the current generation to pass the reigns as seamlessly as possible.