Quick Contact
Please call Janna at (719) 358-6936 or send us an information request by using the form below.
Get Janna's FREE Newsletter Today!

Be sure to sign up for Janna's free business newsletter. Get quick tips, facts, and proven business ideas to strengthen your business every day...
Radio Show Links
Janna's weekly Action in BusinessRadio broadcast airs on Colorado Springs' number one news station,KRDO Newsradio 105.5 FM and 1240 a.m., Sundays at 7:30 a.m. The program is a series of wealth, success, balance and prosperity based broadcasts crafted to meet the growth and development needs of professionals, executives, business owners, entrepreneurs.
The vision of Action in Business Radio is to create awareness about all things business within Colorado.  This includes education, thinking out of the box, connections and making a difference in business owners lives.  The show is geared toward business owners and executives in both large and small companies.
Join us Sundays at 7:30 am  on KRDO Newsradio 105.5 FM and 1240 AM. "What you'll gain doesn't come from theory, it comes from my real life experience."
Show sponsors:
CenturyLink is the third largest telecommunications company in the United States and is recognized as a leader in the network services market by technology industry analyst firms. The Company is a global leader in cloud infrastructure and hosted IT solutions for enterprise customers. CenturyLink provides data, voice and managed services in local, national and select international markets through its high-quality advanced fiber optic network and multiple data centers for businesses and consumers. The company also offers advanced entertainment services under the CenturyLink® Prism™ TV and DIRECTV brands. Headquartered in Monroe, La., CenturyLink is an S&P 500 company and is included among the Fortune 500 list of America's largest corporations.

 We believe the irresponsible behavior, excessive risk taking, government bailouts at taxpayer expense, and many other arrogant actions, have forced clients to demand answers and seek other solutions.
We believe that today's client wants to know that the company they are doing business with is ethical, tied to their community, and has their best interests in mind. The independent financial professional, like those associated with Pennica Financial Group, are well positioned to serve their needs.
Pennica Financial Group is independent, client focused, locally owned and community based in Colorado Springs!
Shows:
Show Topics:
2-15-2015 - Trevor Dierdork, Guest
2-9-2015 - Michael Pennica, Guest
2-1-2015 - Michael Pennica, Guest
1-25-2015 - Lisa Coffy, Guest
1-18-2015 - David Hoole, Guest
1-11-2015 - Dennis Jordan, Guest
1-4-2015 - Dennis Jordan, Guest
12-28-14 - Michael Pennica, Guest
12-21-14 - Janna Hoiberg
12-14-14 - Janna Hoiberg
12-07-14 - Jay Heinlein, Co-Host
11-30-14 - Jay Heinlein, Co-Host
11-23-14 - Jay Heinlein, Co-Host
11-16-14 - Chris Reynolds,  Platinum Relations
11/09/14 - Jen Karber, Rotary
11/02/14 - Suzanne Tulien, Brand Ascension
10/26/14 - Ryan Gray, 
10/19/14 - Michael Pennica, Pennica Financial Group
10/05/14 - Jay Heinlein, Co-Host
09-28-14 - Lisa Coffy, Furnace World & eWomenNetwork
09/21/14 - Jay Heinlein, Co-Host
09/14/14 - Jay Heinlein, Co-Host
09/07/14 - Dave Leinweber, Angler's Covey
08/24/14 - Dave Leinweber, Angler's Covey
08/17/14 - Jay Heinlein, The Heinlein Group
08/10/14 - Jay Heinlein, The Heinlein Group
08/03/14 - Jim Bouchard, That Black Belt Guy
07/27/14 - Mark Bittle, CenturyLink, Tony Ensor, Sky Sox
07/20/14 - Mark Bittle, CenturyLink
07/13/14 - Wayne Heilman from The Gazette
07/06/14 - Michael Pennica, Pennica Financial Group
06/29/14 - Janna Hoiberg
06/22/14 - Terry Zarsky, Pikes Peak Library
06/15/14 - John Brubaker, Business Coach
06/08/14 - Jann Hoiberg on "Becoming a Person of Influence
06/01/14 - Aitka Marcoulier, SBDC
05/25/14 - Michael Pennica, Pennica Financial Group
05/18/14 - Sandra Greefkes, Filigree Consulting
05/11/14 - Amanda Smith, Around the Clock Sewer, Drain & Plumbing
05/04/14 - Jeff Metzler, Overhead Door
04/27/14 - Nathan Ewert, Adams Bank and Trust
04/20/14 - Duane Fitch, Application Integration Engineering 
04/13/14 - Andy Shinn, AY Realty
04/06/14 - Mark Bittle, CenturyLink
03/30/14 - Jen Furda, Colorado Springs Business Journal, Associate Publisher
03/23/14 - Laura Prather, Rocky Mountain Cowgirl
03/16/14 - Susan Roberts, Susan Coaches
03/09/14 - Suzanne Tulien, Brand Ascension
03/02/14 - Michael Pennica, Founder & President Pennica Financial Group
02/23/14 - Michael Pennica, Founder & President Pennica Financial Group
02/16/14 - Matt Barrett, CEO BBB Southern Colorado
02/09/14 - Heather Langton, TLC Design, Build, Remodel
02/02/14 - Joseph Semprevio, Author 'Madness, Miracles, Millions'
01/26/14 - Joe Raso, CEO Regional Business Alliance
01/19/14 - Susan Strasbaugh with Strasbaugh Financial
01/12/14 - Brad Hallock
01/05/14 - Chris Reynolds & Janna on "Gitomer"
12/29/13 - Patsy Buchwald and Chris Reynolds
12/22/13 - Shawna Rogers and Patsy Buchwald
12/15/13 - Bob McCall & Shawna Rogers
12/08/13 - Roberta Kraus & Bob McCall
12/01/13 - Michael Larson, UCCS & Roberta Kraus
11/24/13 - Mark Bittle, CenturyLink & Michael Larson, UCCS
11/17/13 - Lisa Yens & Mark Bittle
11/10/13 - Jim Anders & Lisa Yens
11/03/13 - Chris Burghardt & Jim Anders
10/27/13 - Paul Hasty & Chris Burghardt
10/20/13 - Cathie John and Brandy Merriam & Paul Hasty
10/13/13 - Amanda Vinton & Cathy John and Brandy Merriam 
10/6/13 - Matt Barrett & Amanda Vinton
9/29/13-  Wayne Heilman & Matt Barrett
9/22/13 - Kevin Kneble & Wayne Heilman
9/15/13 - Kevin Kneble 
9/8/13  - Bill Blackburn & Graeme Cloutte
9/1/13  - Graeme Cloutte & Bill Blackburn
8/25/13 - Ron Chernak, FBB & Graeme Cloutte
8/18/13 - Lisa & Tami, Adams Bank & Ron Chernak, FBB
8/11/13 - JoAnn Schmitz & Lisa & Tami, Adams Bank
8/4/13   - Beth Smith and JoAnn Schmitz
7/28/13 - Mark Bittle and Beth Smith 
7/21/13 - Chris Reynolds -  Platinum Relations and Mark Bittle II
7/14/13 - Ric Dention - Colorado Springs Incubator - CEO and Chris Reynolds -  Platinum Relations
7/7/13 - Monte Wyatt, Janna's coach - the other perspective and Ric Denton - Colorado Springs Incubator - CEO
6/23/13 - Customer Testimonials for Janna and an interview with Janna's coach Monte
6/16/13 - Brady Boyd, Pastor of New Life Church:  Women in Business and the Bible
6/9/13 - Susan Strasbaugh: Financial Planning and Building Weath and Brady Boyd - Women in Business in the Bible
6/2/13 - Aitka Marcoulier, Small Business week and Susan Strasbaugh - Building Wealth
5/26/13 - Les Simpson continued and Aitka Marcoulier - Small Business Week
5/19/13 - Part 2 of Business in Niger and les Simpson - Buying and selling businesses.
5/12/13 - Laura Prather - Rocky Mountain Cowgirl and What is business like in Niger Africa
5/5/13 - Ted Sunquist on the Power of Team and Laura Prather - Owner of Rocky Mountain Cowgirl
4/28/13 - Interview for the new book and Ted Sunquist - Former GM of the Broncos
4/21/13 - Tom Perkins Part 2 and an interview by Jay Heinlein with Janna on her book
4/14/13 - Goals and the affect on your business and Tom Perkins, Perkins Motors - 4th Generation Business Leader
4/7/13 - Carol Odell sharing on JDRF and a discussion on Uncommon Service - Customer Service
3/31/13  - Frank Rudy - Revenue North and Carol Odell President of the BBB
3/24/13 - Mindset for Excellence Part 2 and Frank Rudy - Revenue North
3/17/13 - Chris Reynolds - Platinum Relations and Mindset for Excellence
03/10/13 - Graham Advertising on Marketing - Chris Reynolds - Platinum Relations
03/3/13   - Do you Hear What I Hear - Communication Adapting and Graham Advertising - Marketing
02/24/13 - Part 2 of Cloutte CPA intervew and Do you Hear What I Hear - Communication Adapting
02/17/13 - Eating Frogs for Breakfast part 2 and an Interview Cloutte and Associates CPA'02/10/13 - Introduction to Janna and Eating Frogs For Breakfast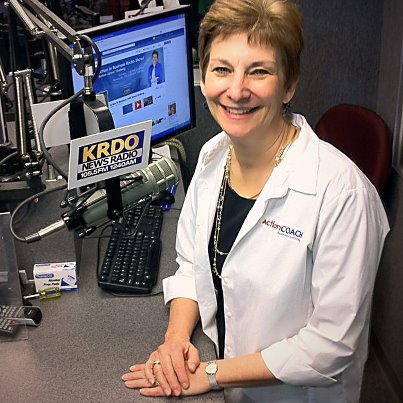 Having Fun with Radio Show Guests