Millennials are the hardest group to sell to. First of all, they have less money. Many Millennials are on a very tight budget. They are burdened with crushing debt, and many are unemployed or underemployed. Furthermore, they have been "sold to" their whole life. As a result, most conventional tactics fail. Products are overhyped to Millennials, who are used to seeing these things fail, and, as a result, there is a negative correlation between how much hype surrounds a product and how much Millennials want to buy your product.
The Oatmeal, a Millennials web comic, has an excellent illustration of this: Oatmeal Comics
Additionally, location is very important. Can Millennials walk or ride their bike to your business from their homes? Are you easily accessible from public transportation, if your city has it? Are there other businesses nearby that stand for the values that Millen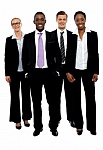 nials have? Millennials would much rather stop at your business after they have gone to their local coffee shop than make a special trip to visit you on the other side of town. 
Millennials have different priorities on how they decide to buy things. It is very important how something is made and how the organization gives back to the community. Panera Bread is popular with Millennials partly because they give back to the community through programs such as Panera Cares. Millennials would much rather spend a little more of the money they do not have on a fair trade product that gives the workers a decent wage than buy the cheapest available product. Millennials care far more about the atmosphere of a workplace. What impression do potential customers get when they walk in the door? Is everyone smiling and happy to be there? Is there something unique that no one else has? If your workplace has that, then Millennials will flock to you.